In the year of 1950 W. MOLLER & C.A. is founded by Messrs. Werner Moller and Gunther Hertz in Caracas, Venezuela. The initial purpose of this enterprise was to provide German Insurance Associations with Inspection and Adjusting Services. The two German immigrants brought with them ample experience in Insurance and Transport matters which they had achieved in their native city of Hamburg, one of the main European Centers of Maritime Commerce.
Such experience included a family tradition of the Mollers because the father of Mr. Werner Moller, Mr. Bruno Moller had excelled as a sworn Adjuster for General Averages on the German market as well as in other insurance activities with his company Bruno F. W. Moller. In 1952 the name of the firm was changed to its present name W. MOLLER. C.A.
This experience in addition with the quality of service rendered, was soon fruitful and representations for Insurance Associations and Insurance Companies as Average Agents and Loss Adjusters were obtained throughout the entire European Continent and with time also for North America and Asia.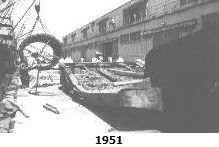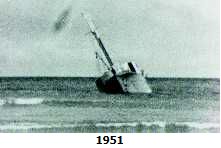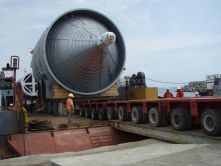 The firm also gained the confidence of the local insurance market. The clients themselves also encouraged us to expand our services to the Latin American market and presently the MOLLER GROUP has own offices in the following countries:
Venezuela -  W. Moller, C.A
Guatemala -  Mollergroup de Guatemala, S.A
Colombia -  Moller Group Colombia, S.A.S.
Costa Rica -  Mollercen, S.A
Honduras -  Moller de Honduras, S.A
Mexico -  Cerprointl & Moller, S.A. de C.V.
From the beginning, the purpose of the MOLLER GROUP has been the handling of Inspections and Adjustments for the insurance market with the seriousness and equity that are essential in our activity.
Despite of being a firm with tradition in this market, we have been able to evolve and to adjust to the demands and technologies of the present times, allowing us to increase our activity throughout the whole region.