Our history
In the year of 1950 W. MOLLER & C.A. is founded by Messrs. Werner Moller and Gunther Hertz in Caracas, Venezuela. The initial purpose of this enterprise was to provide German Insurance Associations with Inspection and Adjusting Services. The two German immigrants brought with them ample experience in Insurance and Transport matters which they had achieved in their native city of Hamburg, one of the main European Centers of Maritime Commerce.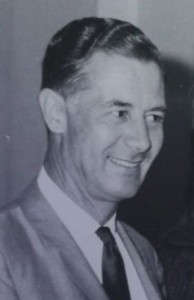 News
Dear clients, We have the pleasure of announcing our new organization in GUATEMALA which will attend the new claims in this country as well as in EL SALVADOR. Our new company is named MOLLERGROUP DE GUATEMALA S.A. and we would appreciate if you proceed with this change in your register. Below are the new […]
See all our news
Allianz
AXA
Zurich
HDI Gerling
Baloise Group
Generali
Groupama
Helvetia Holding
AIG
RSA Insurance Group
ACE Ltd.
Chubb Corporation
CAN
FM Global
The Hartford
Liberty Mutual
The Travelers
Swedish Club
Tokio Marine
Mitsui Sumitomo Ins. Co. Ltd.
Sompo Japan Ins. Inc.
China Pacific Property Ins. Co.
Anova Marine Insurance.
Assekuransa Seguros, S.A.
Hanseática Seguros, S.A.
DP Survey Group N.V.
W. K Webster (Overseas) LTD.
Venezuela
Centro Empresarial La Lagunita, Piso 5, Oficina #511, Av. Sur Urb. La Lagunita, Municipio El Hatillo, Caracas, Venezuela
(58) (212) 9615748 / 9614212 / 9639304 / 8150668 / 8150669
AFTER OFFICE HOURS PHONE Cornelius Moller (58) (414) 3286293
Mexico
Cerprointl & Moller, S.A. de C.V.
Circuito Viveros Sur No.70, Unidad Adolfo Lopez Mateos Tlalnepantla, Edo, Mexico, Codigo postal 54080, Mexico
(52) (55) 53612311 / 53616952 / 53986471 / 53986542 / 53972970
AFTER OFFICE HOURS PHONE Pablo Ruiz (52) (55) 54023518 Marco Ruiz (52) (55) 10180912
Colombia
Moller Group Colombia, S.A.S.
Calle 99 # 49-38 Oficina 1402. Barrio "La Castellana" Bogota D.C., Colombia
AFTER OFFICE HOURS PHONE Laura Garcia (Ceo) (57) (317) 3310501
Honduras
Moller de Honduras, S.A.C.V.
Torre Metropoli #2, Local #20403, Blvd Suyapa, Tegucigalpa
(504) 22707381 FAX (504) 22707382
AFTER OFFICE HOURS PHONE Mauricio Montes (504) (9) 8919483
Costa Rica & Nicaragua
Sabana Sur-Oeste, Del M.A.G 300 Oeste y 150 Sur, Edif #26, Urb Loma Linda, San José , Costa Rica
(506) 22902329 FAX (506) 22312516
AFTER OFFICE HOURS PHONE Ginette Brenes (506) 89805793
Guatemala & El Salvador
Mollergroup de Guatemala, S.A.
Ave. El Encinal, Zona 7 de Mixco, Los Álamos, Final del Boulevard Sunsin, Tronco 2, Lote 3, El Encinal, Guatemala Ciudad CA
AFTER OFFICE HOURS PHONE Gabriel Tager +502 5825 3981