Our history
In the year of 1950 W. MOLLER & C.A. is founded by Messrs. Werner Moller and Gunther Hertz in Caracas, Venezuela. The initial purpose of this enterprise was to provide German Insurance Associations with Inspection and Adjusting Services. The two German immigrants brought with them ample experience in Insurance and Transport matters which they had achieved in their native city of Hamburg, one of the main European Centers of Maritime Commerce.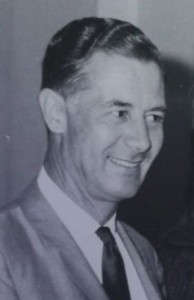 News
Dear Sirs, Following our previous communications, we would like to inform you that due to Government Regulation dated 29 July 2009, the state has now taken over the operations and warehousing of the main Venezuelan Ports including Maracaibo, Puerto Cabello and La Guaira. The Ports will be managed through the company named BOLIVARIANA DE PUERTOS […]
See all our news
Allianz
AXA
Zurich
HDI Gerling
Baloise Group
Generali
Groupama
Helvetia Holding
AIG
RSA Insurance Group
ACE Ltd.
Chubb Corporation
CAN
FM Global
The Hartford
Liberty Mutual
The Travelers
Swedish Club
Tokio Marine
Mitsui Sumitomo Ins. Co. Ltd.
Sompo Japan Ins. Inc.
China Pacific Property Ins. Co.
Venezuela
Centro Empresarial La Lagunita, Piso 5, Oficina #511, Av. Sur Urb. La Lagunita, Municipio El Hatillo, Caracas, Venezuela
(58) (212) 8150668 / 8150669 / 9615748 / 9614212 FAX (58) (212) 9639304
AFTER OFFICE HOURS PHONE Claudia Moller (58) (414) 2551181 Cornelius Moller (58) (414) 3286293
Mexico
Cerprointl & Moller, S.A. de C.V.
Circuito Viveros Sur No.70, Unidad Adolfo Lopez Mateos Tlalnepantla, Edo, Mexico, Codigo postal 54080, Mexico
(52) (55) 53612311 / 53616952 / 53986471 / 53986542 / 53972970
AFTER OFFICE HOURS PHONE Pablo Ruiz (52) (55) 54023518 Marco Ruiz (52) (55) 10180912
Colombia
Carrera 16 # 96-64, Barrio Chicó, Oficenter 96 Building, Office # 612 Bogota, Colombia
(57) (1) 6369569 / 6369582
AFTER OFFICE HOURS PHONE Axel Antoine Feill (Ceo) (57) (310) 7862770
Honduras
Moller de Honduras, S.A.C.V.
Torre Metropoli #2, Local #20403, Blvd Suyapa, Tegucigalpa
(504) 22707381 FAX (504) 22707382
AFTER OFFICE HOURS PHONE Mauricio Montes (504) (9) 8919483
Costa Rica & Nicaragua
Sabana Sur-Oeste, Del M.A.G 300 Oeste y 150 Sur, Edif #26, Urb Loma Linda, San José , Costa Rica
(506) 22902329 FAX (506) 22312516
AFTER OFFICE HOURS PHONE Ginette Brenes (506) 89805793
Guatemala & El Salvador
6ta Av 0-60, Zona 4, Torre Prof. II, Of 812A, Nivel 8, 01004 Ciudad, Guatemala, Guatemala Ciudad CA
AFTER OFFICE HOURS PHONE Henry Lewin (502) 53183068 Edgar Antón (502) 52089074